RAM TRUCKS ROADSIDE ASSIST
In the event that your vehicle is immobilised, our customers can rest assured that Ram Trucks Roadside Assist will help you to continue your journey with the minimum of inconvenience to you and your passengers. Ram Trucks Roadside Assist supports you and your vehicle for the period of your manufacturer's warranty, 24 hours a day, 7 days a week, 365 days a year.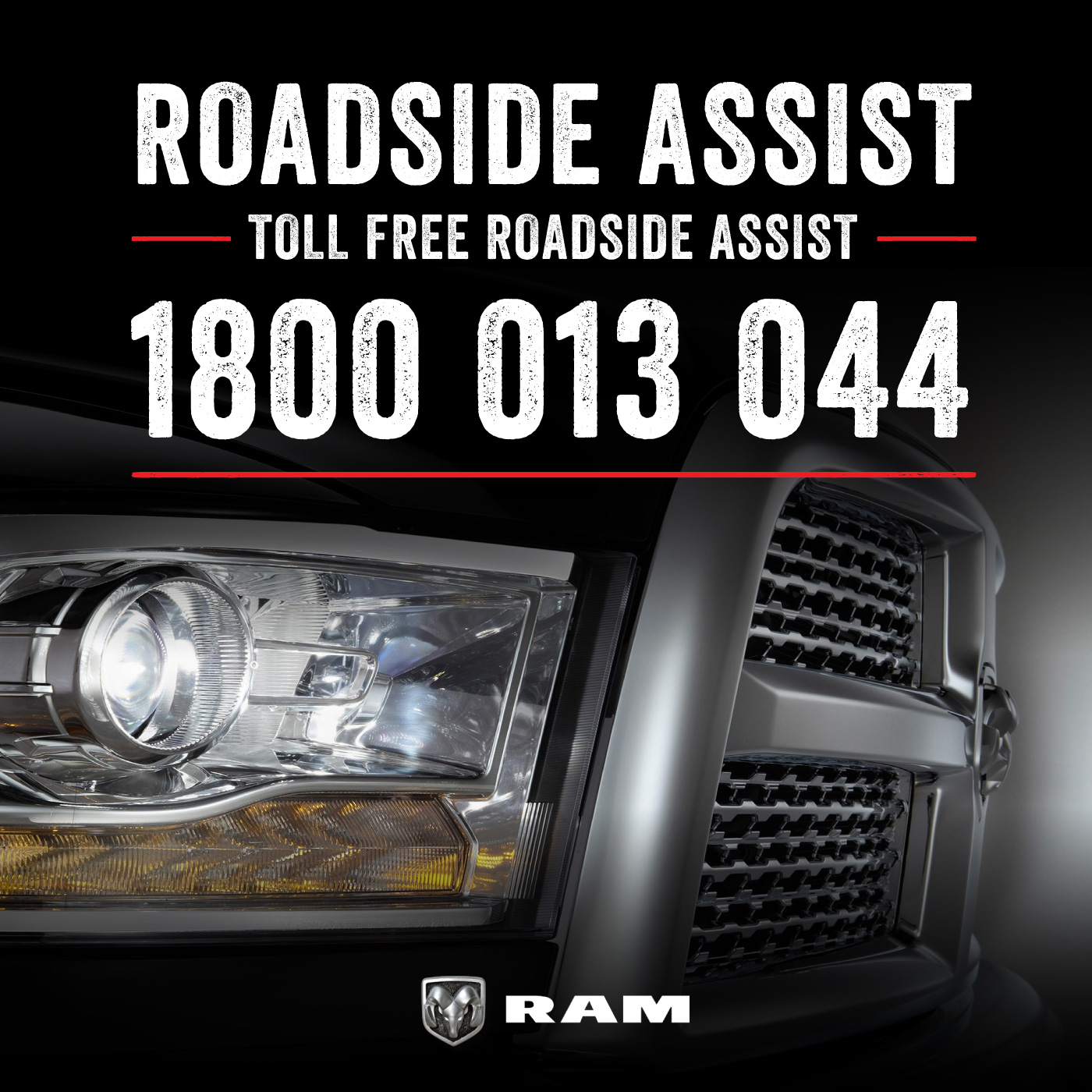 CONTACTING RAM TRUCKS ROADSIDE ASSIST
Our highly trained and experienced Technical Advisors are contactable around the clock to provide you with advice and assistance. When requiring Ram Trucks Roadside Assist, please have the following information ready:
Your VIN number
Your vehicle's registration number
Your location and a description of the problem
Where possible, a telephone number so that we can remain in contact
RAM TRUCKS TOLL FREE ROADSIDE ASSIST NUMBER IS: 1800 013 044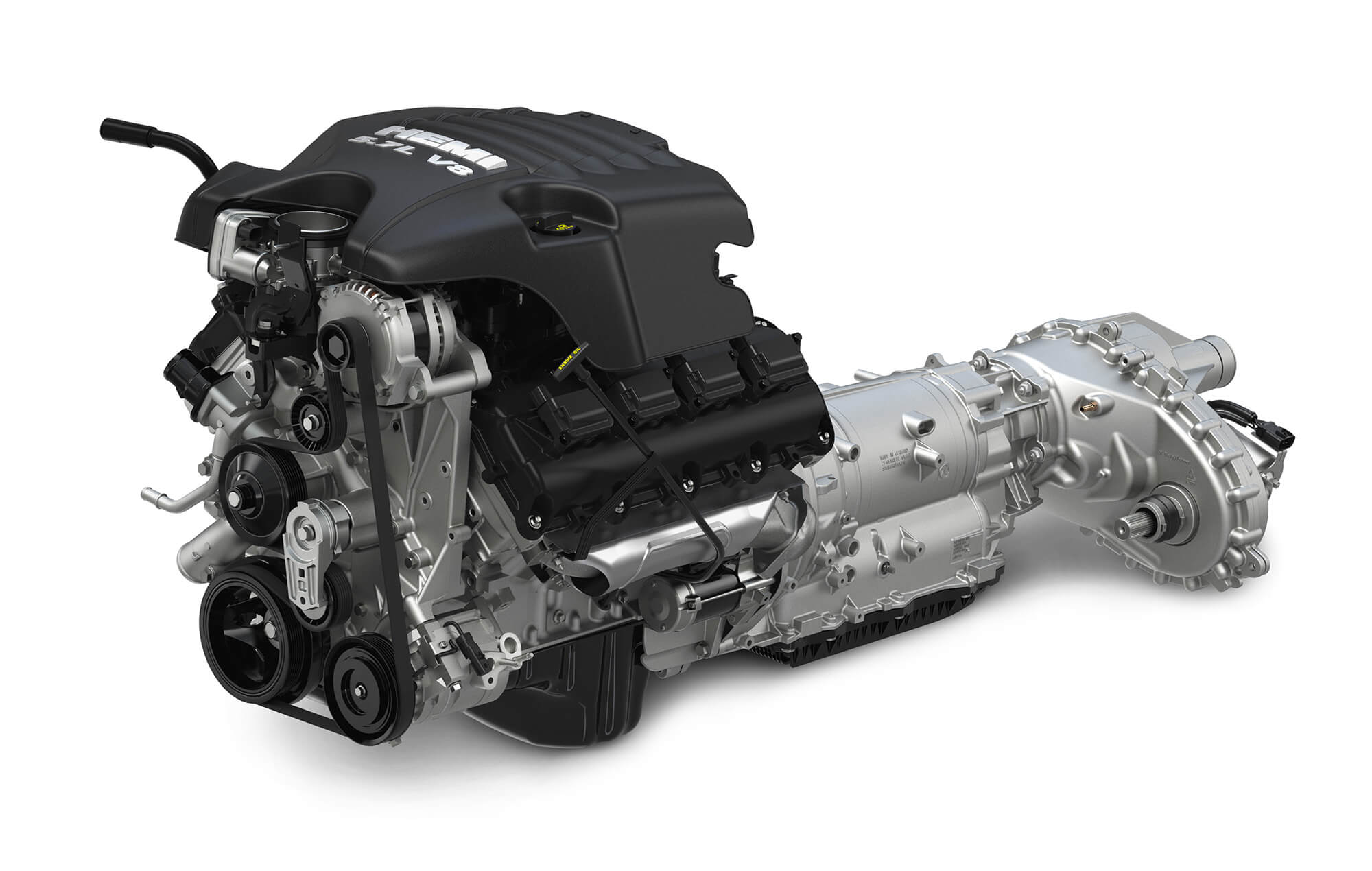 Contact Northern RAM
Northern RAM is dedicated to building long-term relationships with their customers by providing the best price, best service and most of all a No Fuss Buying experience.
We look forward to seeing you soon!
Location

view

Address

429 – 439 Grimshaw Street, Bundoora VIC

Sales Trading hours

view

Sales Opening Hours

| Day | From | To |
| --- | --- | --- |
| Monday | 8:30 AM | 6:00 PM |
| Tuesday | 8:30 AM | 6:00 PM |
| Wednesday | 8:30 AM | 6:00 PM |
| Thursday | 8:30 AM | 6:00 PM |
| Friday | 8:30 AM | 6:00 PM |
| Saturday | 8:30 AM | 5:00 PM |
| Sunday | Closed | Closed |

Service Trading hours

view

Service Trading Hours

| Day | From | To |
| --- | --- | --- |
| Monday | 07:30 AM | 05:30 PM |
| Tuesday | 07:30 AM | 05:30 PM |
| Wednesday | 07:30 AM | 05:30 PM |
| Thursday | 07:30 AM | 05:30 PM |
| Friday | 07:30 AM | 05:30 PM |
| Saturday | 08:00 AM | 12:00 PM |
| Sunday | Closed | |

Parts Trading hours

view

Parts Trading Hours

| Day | From | To |
| --- | --- | --- |
| Monday | 08:00 AM | 05:00 PM |
| Tuesday | 08:00 AM | 05:00 PM |
| Wednesday | 08:00 AM | 05:00 PM |
| Thursday | 08:00 AM | 05:00 PM |
| Friday | 08:00 AM | 05:00 PM |
| Saturday | 09:00 AM | 12:00 PM |
| Sunday | Closed | |
Overview

view

| Condition: | |
| --- | --- |
| Manufacture Year: | |
| Make: | |
| Model: | |
| Badge: | |
| Series: | |
| Body type: | |
| Seating Capacity: | |
| Exterior Colour: | |
| No. of Gears: | |
| Transmission: | |
| Drivetrain: | |
| Engine: | |
| Fuel Type: | |
| Kilometres: | |
| Registration Plate: | |
| Stock No: | |
| VIN: | |
Northern RAM
---
Trading Hours
Sales Trading Hours

Sales Opening Hours

| Day | From | To |
| --- | --- | --- |
| Monday | 8:30 AM | 6:00 PM |
| Tuesday | 8:30 AM | 6:00 PM |
| Wednesday | 8:30 AM | 6:00 PM |
| Thursday | 8:30 AM | 6:00 PM |
| Friday | 8:30 AM | 6:00 PM |
| Saturday | 8:30 AM | 5:00 PM |
| Sunday | Closed | Closed |

Service Trading Hours

Service Trading Hours

| Day | From | To |
| --- | --- | --- |
| Monday | 07:30 AM | 05:30 PM |
| Tuesday | 07:30 AM | 05:30 PM |
| Wednesday | 07:30 AM | 05:30 PM |
| Thursday | 07:30 AM | 05:30 PM |
| Friday | 07:30 AM | 05:30 PM |
| Saturday | 08:00 AM | 12:00 PM |
| Sunday | Closed | |

Parts Trading Hours

Parts Trading Hours

| Day | From | To |
| --- | --- | --- |
| Monday | 08:00 AM | 05:00 PM |
| Tuesday | 08:00 AM | 05:00 PM |
| Wednesday | 08:00 AM | 05:00 PM |
| Thursday | 08:00 AM | 05:00 PM |
| Friday | 08:00 AM | 05:00 PM |
| Saturday | 09:00 AM | 12:00 PM |
| Sunday | Closed | |
---
Location
---
Call Us
browse vehicle by condition
browse by make + model + badge